Skip to Content
Custom Blinds for Your Richmond Home in Richmond, VA
At Andrew Norris & Associates, we sell beautiful, luxury blinds that will elevate the look and feel of your home. When it comes to window treatments for your Richmond home, blinds are a perfect option. We offer a wide range of styles, from Hunter Douglas, blinds to faux wood blinds, so you're sure to find something that is both stylish and functional. We take pride in the high-quality products that we work diligently to provide for our clients. From name-brand companies like Hunter Douglas to our own carefully crafted, customized blinds, your home will have nothing less than the best. We sell indoor and outdoor blinds.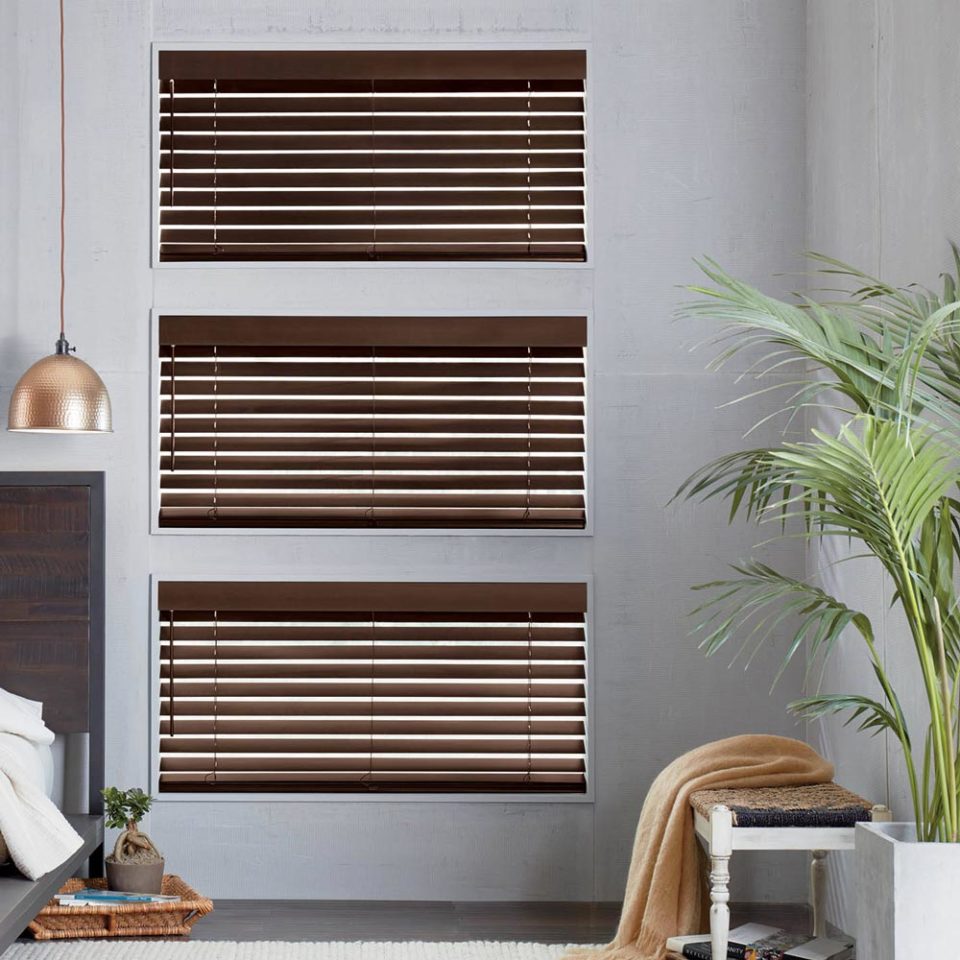 Choose From Our Wide Range of Blinds
We have a wide selection of vertical blinds, faux wood blinds, wood blinds, automatic blinds, vinyl blinds, and more. Additionally, we can customize them to suit your needs. Read more about our most popular window blinds below:
Vertical Blinds: These blinds are also referred to as panel blinds. They offer superior light control and privacy.
Faux Wood Blinds: These blinds look like real wood. They allow natural light to enter a room and they give you an excellent view while the slats are open.
Wood Blinds: Nothing beats the look and feel of real wood blinds. Wood blinds come in small and large sizes, with the larger options providing a more traditional look.
Automatic Blinds: Also known as smart blinds, they are a design-forward product and extremely easy to use.
Vinyl Blinds: These blinds are stylish, strong, durable, and moisture resistant. They are made of synthetic, artificial material.
The Benefits of Blinds in Your Home
Blinds can provide a wide array of benefits in one's home. As one of the most popular choices for window coverings, blinds can add style to your décor while providing additional home security and protecting your furniture from harmful ultraviolet (UV) rays. But blinds aren't just for blocking light – they can entirely alter the mood of any room. Blinds are affordable and low maintenance. They come in a wide array of colors, patterns, and textures, and can be made of metal, wood, vinyl, or faux wood. They can also be tilted or opened to allow you to see outside or have more privacy. And if we don't have something you think fits your unique windows, we'll custom design it for you.
Why Choose Andrew Norris & Associates?
With a vast assortment of premier blinds for your home, you needn't look anywhere other than Andrew Norris & Associates. No matter what type or style of blinds you're looking for, we've got you covered. We are happy to help you choose the right blinds for your living room or any other area of your Richmond, VA home.
Let Us Help You with Your Custom Project 
If you're interested in taking a peek at our past projects, check out our portfolio. We strive to bring each client's vision to life. You can count on our highly trained professionals to measure and install your next project with ease and expertise. Contact us today and we'll help you get started on your upcoming custom project today!
We Never Settle for Anything Less Than Perfection