Skip to Content
Blind Installation Company in Richmond, VA
Custom Blinds for Windows of All Shapes and Sizes
At Andrew Norris & Associates, we sell gorgeous custom blinds for Richmond, VA homeowners who want to infuse class and sophistication into their homes. Our window treatments adhere to the finest quality standards in the region, and we take great pride in offering high-quality solutions to our customers. When you work with our team, you will find a custom blind that meets your needs and specifications. That's our guarantee to you. We help make home improvement services enjoyable and more manageable. Visit our showroom today to learn more about how we can help you improve your home.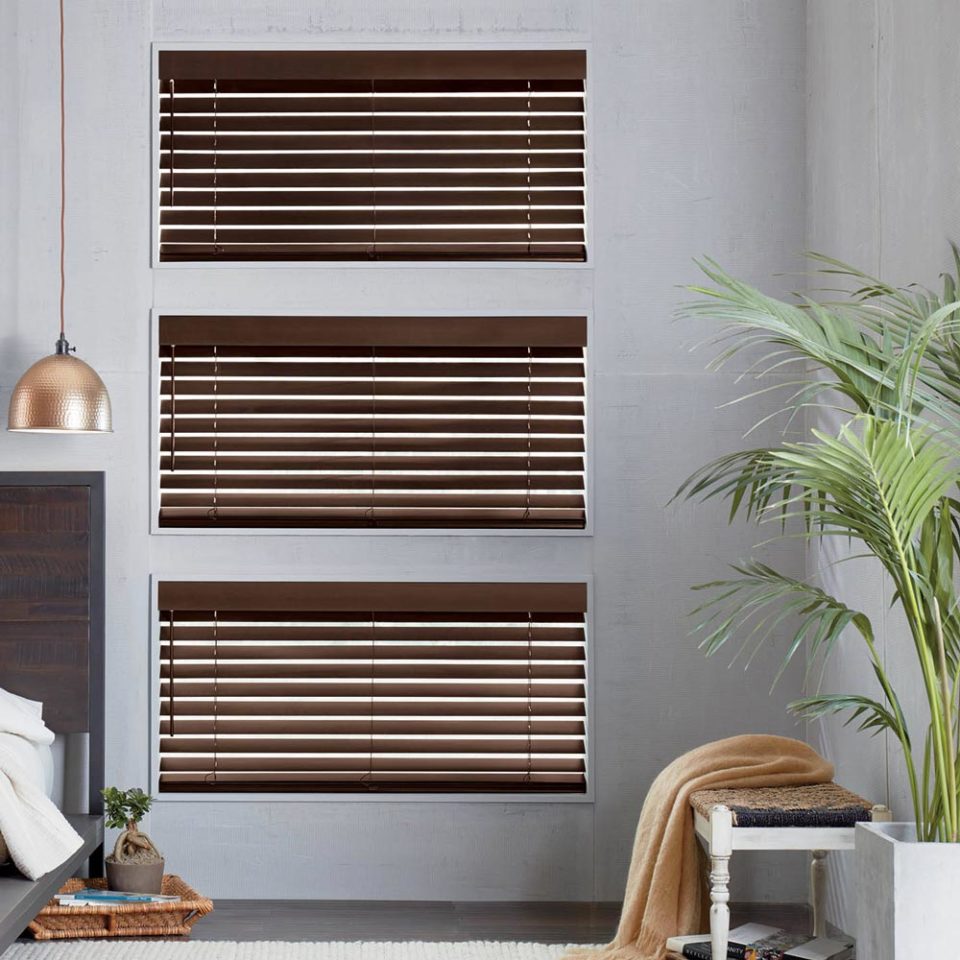 What Are Custom Window Blinds?
Blinds are different from shades and shutters and other window treatments in crucial ways. For instance, they are window coverings with moveable slats that raise and lower or move side to side. Like other window treatments, they provide excellent privacy and light control. Most importantly, blinds are multifaceted. Blinds are an excellent choice if you enjoy natural light but do not want to let too much in. They can be made from numerous materials, including wood, faux wood, aluminum, or vinyl. In some cases, blinds can come with a cloth option too. You can view some examples of our work here.
We Offer You An Impressive Array of Choices
One of the best things about custom blinds is their versatility and the options available to homeowners who choose them to adorn their windows. At Andrew Norris & Associates, we are proud to carry plenty of alternatives for our customers to choose from. For example, when you work with us, you will be able to select from the following options:
Vertical Blinds: Vertical blinds are ideal for sliding glass doors and other large windows. We offer blinds made from various materials, such as vinyl, wood, woven wood, and fabric. One benefit of vertical blinds is that they collect less dust than horizontal blinds, making them less hassle to keep clean.
Faux Wood Blinds: These blinds are made from durable polymers that mimic the appearance of wood. They are more affordable than wood blinds, making them a perfect option for wood blind enthusiasts on a tight budget. They are also suitable for areas with high humidity.
Wood Blinds: Blinds made from genuine wood come in numerous colors and customization options. More importantly, they offer homeowners a classy and warm appearance. Those who invest in custom wood blinds will adore how they complement the rest of the house.
Automatic Blinds: Automatic blinds are controlled by a remote, making them highly convenient. They can come in numerous colors, textures, and materials. We offer plenty of options at our showroom, so we encourage you to stop by and see what we have to provide for yourself.
Vinyl Blinds: Vinyl blinds are among the most popular choices homeowners have – and for a good reason. They are lightweight and durable. Vinyl blinds are good-looking and complement a wide range of interior décor styles. Most importantly, they are an extremely affordable option.
The Benefits of Installing Custom Blinds In Your Home
At Andrew Norris & Associates, we pride ourselves on helping our customers discover the right window treatment for their homes. For many homeowners, custom blinds are the right choice. Fortunately, blinds offer plenty of advantages. The benefits of choosing custom blinds for windows include: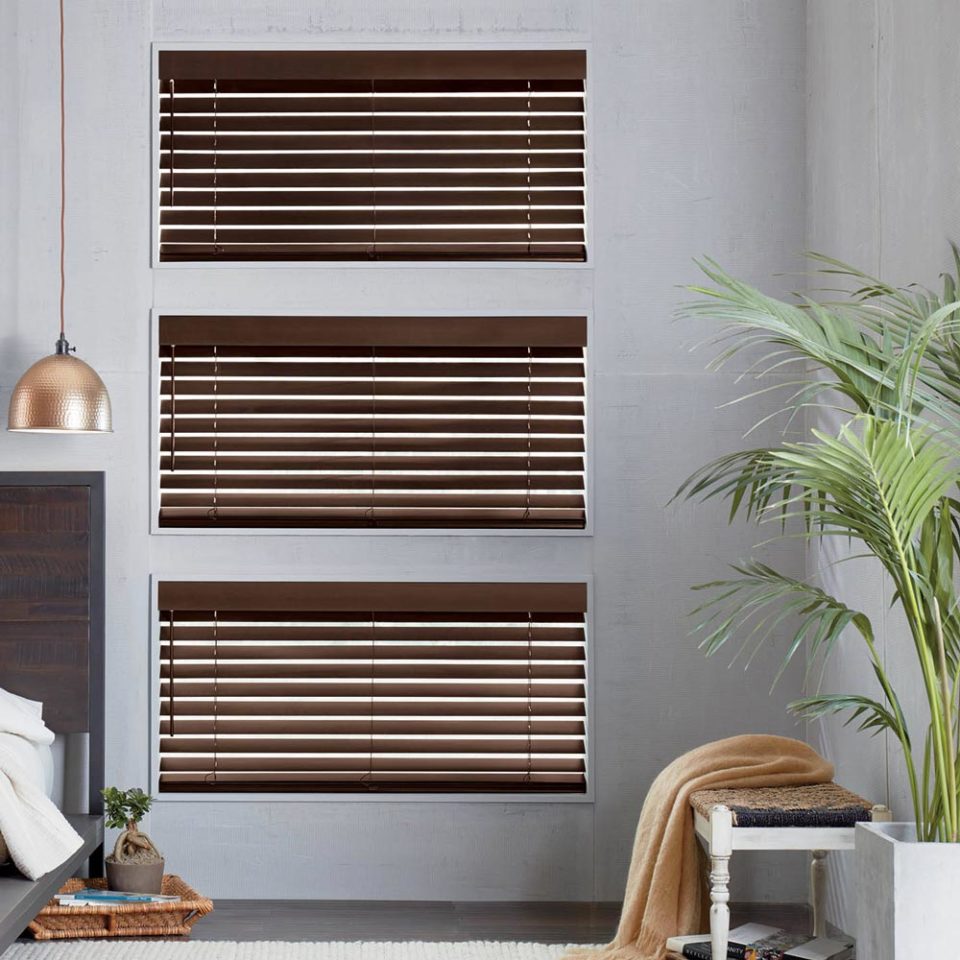 Light Control: Natural light is a highly-desirable aspect of any home. But too much of a good thing is never good. Window blinds are excellent at allowing just enough light in. You can adjust the slats, so the blinds allow a little light during peak sunshine hours and more during the waning hours of the day.
An Array of Choices: Window blinds come in an endless array of styles, colors, textures, and materials. You can find all of them in our showroom. For instance, you can choose from mini blinds, vertical blinds, and much more.
Various Materials: We offer a range of blinds in our showroom. For instance, if you desire the look of wood blinds but are on a budget, faux wood might be the best choice. We carry numerous types of blinds, ensuring you will find what you need.
Complete Privacy: Blinds provide you with complete privacy because they are not remotely transparent. If privacy is your chief concern, then we highly recommend installing custom blinds in your home. They will provide the privacy you desire while still allowing natural light to filter in the house.
Easy Maintenance: One of the most useful things about custom blinds for windows is how easy they are to maintain. They do not collect dust easily and do not require much cleaning. You merely have to wash them from time to time to keep them looking spectacular.
How To Choose The Right Custom Blinds for Your Windows
Choosing window blinds is easy when you work with Andrew Norris & Associates. We will simply require measurements of all windows on which you plan on installing blinds. From there, we can help you select the color and material you desire. We take it from there by custom cutting the materials to ensure a snug fit. Our team has years of experience guiding customers through this streamlined process. If you have any questions about how we custom design blinds, read our frequently asked questions.
Contact Us Today to Get Started On Your Next Project
Andrew Norris & Associates has a long and storied history of providing unparalleled customer service to our clients. We specialize in taking your input and applying our expertise to making your dreams a reality. Our team is committed to making your home look its best. Custom blinds are an excellent way to amplify the natural beauty of your home at an affordable price point. Our friendly and knowledgeable specialists understand how to navigate the custom blind process to your benefit. Contact us today to get started on your next project.
We Never Settle for Anything Less Than Perfection