Skip to Content
Window Treatment Company in Richmond, VA
Interior Window Treatments to Suit Every Style
For every type of window, there is window treatment. Knowing what type of window treatment is right for your interior can be a challenge. You need options that blend style, function, advanced features, and design. Your interior is unique, just like you, and only the ideal window treatments can make it come alive. Andrew Norris & Associates in Richmond, VA, has the solutions you need. For decades, our company has worked with home and business owners and the area's top interior design professionals, offering outstanding window treatment ideas for the most discerning clientele. Our window treatments give you a wide variety of styles and options to drastically improve and compliment your interior's existing look. Whether you want to soften light or add the ideal layers of privacy to your space, our treatments can accomplish your goals without ever compromising looks. We work with top local artisans specializing in hand-sewing and machine work to craft custom treatments for all our clients. We get our top-quality fabrics and materials from names like Hunter Douglas, Horizons, Withers, and others, and our personalized service is second-to-none. Contact us today to schedule your free in-home consultation, and let us add a timeless elegance to your interior that you will love for years.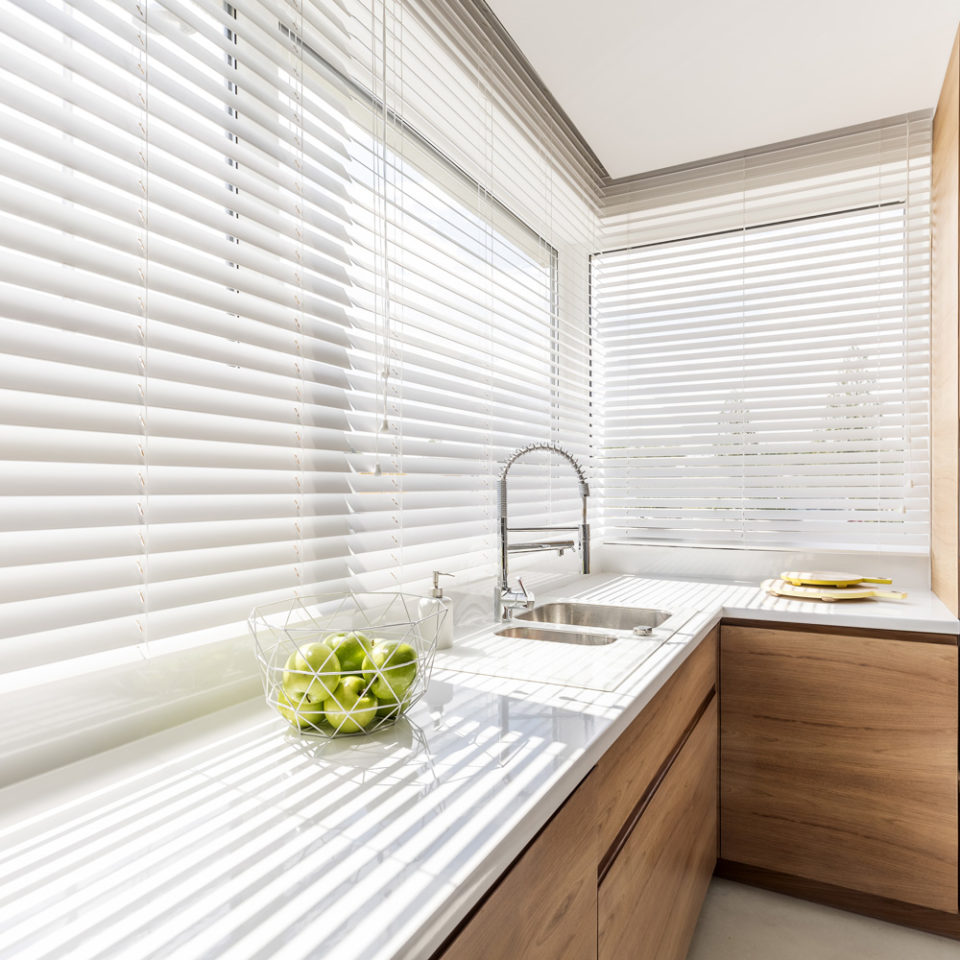 Advanced Window Treatment Features
"Window treatments" go far beyond just the decoration of your window and the surrounding frame. Today's residential clients, business owners, or interior design experts need features that add something to every interior. They want helpful modern elements that enhance convenience, utility, and adaptability but still exude timeless elegance and beauty. At Andrew Norris & Associates, our designers strive to deliver just that with every high-end window treatment installation. We blend the top materials from the best manufacturers in the industry with bespoke colors, fabrics, patterns, and custom cuts to truly transform any space. Choose wood or vinyl blinds to add a clean, finished look to any room. Add half-length curtains or drapes to block out light and enhance intimacy.  Layer the light-filtering folds of elegant Roman shades to achieve the privacy you want. Once you've chosen the perfect window treatment, add automation and motorization to it and achieve the ultimate push-button convenience and operation for the modern age. No matter what features you choose for your interior, with Andrew Norris & Associates, you are in control.
Benefits of Our Window Treatments
As crucial design elements, every window serves a purpose. Some allow light to flood your space. Others give you beautiful views of the surrounding areas. Still more are designed to trap heat and cool air to save you more on energy costs. Window treatments are the same. Each one is designed for a unique purpose. When deciding on what window treatment is right for your interior, you must carefully consider the benefits each one offers and if they are essential to your design:
Improved Aesthetics/Decoration: All of our custom window treatments offer gorgeous decorative elements that can bring a room together. The additions of unique colors, textures, and stylistic elements can make any room uniquely yours and help bring your design vision to life.
Temperature Control: Through modern advances in thermal insulation, many of our window treatments can control interior temperatures with ease. Cut down on drafts in the winter. Keep cool air from escaping in summer. No matter where you install it, our treatments can increase your comfort.
Light Control: Window treatments, such as blackout shades, are useful when blocking up to 99% of incoming light. Conversely, sheer curtains bathe your interior in light and soften the sun as it streams through your windows. With professional-grade window treatments, you can control light more effectively and illuminate your space for a beautiful look.
Visibility/Privacy: Opting for frosted, textured, or stained-glass panes for your window treatment can add privacy and lower visibility while still letting light shine in. Light-colored blinds also allow for limited light transfer. These types of treatments are excellent for improved privacy and visibility and work best in bathrooms, bedrooms, and other sanctuary sites where privacy is paramount.
Energy Efficiency: Our custom-made window treatments don't stop at the beautiful design. They also benefit your home when it comes to energy savings. We design our treatments with energy efficiency in mind, allowing you to increase your home's curb appeal while saving on energy costs. Environmentally conscious is the new look. Modern fabrics and hardware have drastically advanced over the years, allowing you to have artfully designed installations in your home without the worry of losing energy efficiency.
A Network of Artisan Support and Craftsmanship
Partnering with Andrew Norris & Associates for your window treatments isn't like regular home renovation shopping. We visit with you, listen to your likes, dislikes, preferred art style, and your interior visions. From there, we work together to custom design a treatment for your home that you'll love, utilizing an organized network of artisans to make your dream a reality. Our local fabricators are specially trained in hand sewing and machine fabrication of various window treatment types. Our company has worked with them on thousands of projects throughout the Richmond, VA, area, and they are experts at what they do. Whatever your visions may be, whether they are solariums, bay windows, or other treatments, we all work in tandem to create custom installations you want and take your style to a new level. Call us today to schedule your free in-home consultation and get started on your new luxury window treatments.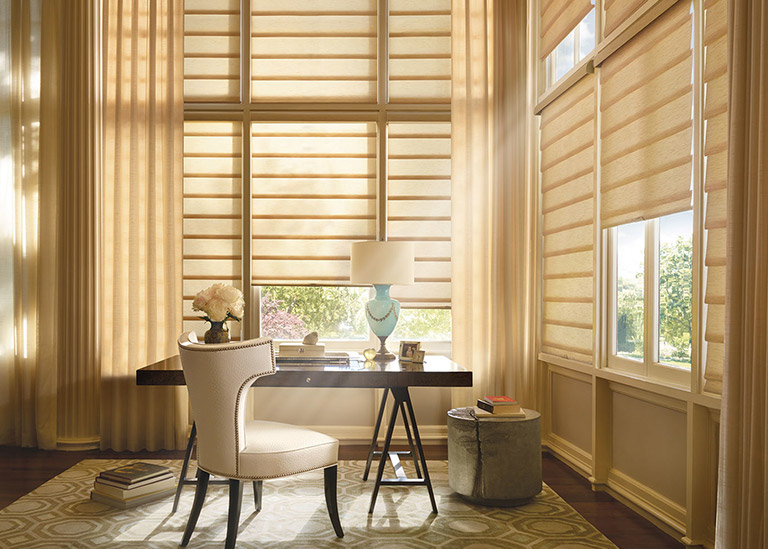 Why Choose Our Window Treatments?
For decades, our company has been perfecting our resources and installation methods to be the top source for window treatments in Richmond, VA. Working with us, you get more than a simple home shopping trip. You get an in-depth, customized installation experience for every interior window. Our teams collaborate closely with you, integrating your unique choices into our design and deliver window treatments that are not only exquisite but fully functional as well. We understand that our reputation is everything, so we give you a wide range of customized treatment solutions to perfectly match your style and layout. Whether you're looking for a single treatment or redecorating your entire interior space, our experts use their expertise to find you the ideal window treatment at the right price and bring your design vision to life. Contact us today to get started with your free in-home consultation.
Contact Andrew Norris & Associates Window Treatments
At Andrew Norris & Associates, we never settle for anything less than perfection. You shouldn't have to either. When you want unparalleled shades, shutters, blinds, drapes, or other window treatments, let our experts help you with the hard choices and design something truly magnificent for your space. Contact us today for your free in-home consultation.
We Never Settle for Anything Less Than Perfection