Skip to Content
Shade Installation Company in Richmond, VA
We Provide Quality Custom Window Shades
Andrew Norris & Associates provides high-quality custom-designed shades to Richmond, VA homeowners. We sell shades designed to meet your needs and specifications in various styles. We believe in providing our customers with not only high-quality shades but plenty of options too. We understand that every house is different, and no two customers have the same sensibilities. Whether you are looking for a window treatment for one window, or you are in the midst of a whole-home makeover, we can help. Our premier custom window shades are sure to impress. Visit our showroom to see what we have to offer.
What Are Custom Shades?
Window shades are one continuous piece of soft fabric designed to cover all of a window. While you can certainly invest in standard, cookie-cutter window treatments, custom-designed shades are always the superior option. They are made to order using the finest materials and are measured on-site to ensure a snug, perfect fit. They remove the guesswork from the equation and result in a more cohesive, appealing appearance in your home.
What Type of Custom-Designed Shades Can I Choose?
We take immense pride in offering our customers plenty of services as they are shopping for custom-designed shades. Part of the appeal of custom shades lies in the various styles available to homeowners. At Andrew Norris & Associates, we can cut and measure the following types of custom shades:
Roller Shades: Roller shades can roll up completely. They maximize your view of your home's surroundings. Classy and durable, roller shades are an excellent addition to any house. We recommend pairing them with curtains, as they will provide an exquisite appearance that is sure to impress all who visit your home.
Cellular Shades: Also called honeycomb shades, cellular shades provide ultimate flexibility to homeowners. They are superior insulators and are the most energy-efficient window treatment available to homeowners. Plus, they have no route holes or exposed strings, making them easy to raise and lower.
Skylight Shades: Owning a skylight offers plenty of benefits, including delivering plenty of natural light while guaranteeing the utmost privacy. But on particularly sunny days, you might want to limit how much sunlight enters your home. Skylight shades are the best way to do it. We custom design accessible skylight shades for our customers.
Shutter Shades: Shutter shades are an excellent option for homeowners who want to infuse style and classiness into their homes. We can custom design durable and attractive shutter shades that fit your windows perfectly and provide the right amount of privacy. Visit our showroom to see what we have to offer you.
The Benefits of Custom-Designed Shades
There is a multitude of benefits associated with purchasing custom-designed window treatments, including shades. At Andrew Norris & Associates, we specialize in capitalizing on these benefits for our customers. We understand the importance of high-quality window treatments and work hard to provide them. The advantages of custom shades include: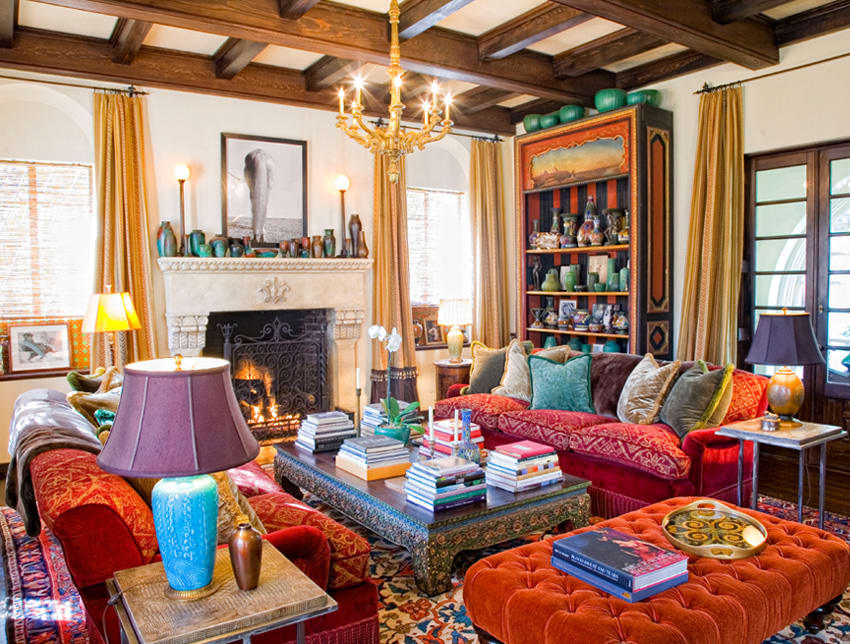 Precise Measurements: When you purchase shades from a retail outlet, you are stuck with the sizes they have in stock. That can present problems because window sizes are not uniform. Custom-designed shades do not have this problem.
High-Quality Materials: We offer Hunter Douglass shades. Hunter Douglass is the best window treatment manufacturer, and they consistently deliver high-quality materials. You can't go wrong with our window treatments.
Custom Colors: Not only do store-bought, standardized window treatments only come in certain sizes, they also limit you to particular colors. You have many more options when you choose custom-designed window shades.
Energy-Efficiency: Did you know you lose as much as 30 percent of your home's heating energy through your windows? Fortunately, custom window treatments are much more effective in remedying this issue than standardized options.
How To Choose The Right Custom-Designed Shades
Selecting custom shades can be more challenging than you might think. You must take many factors into consideration. Fortunately, Andrew Norris & Associates is here to help. Our team can help you account for numerous elements and ensure you make the best choice for your home. For instance, we can you need to consider the window's size. You can bring in measurements to our showroom. Also, you will need to consider the shape of the window and what type it is. For instance, double- and single-hung windows present different challenges than awning windows.
Contact Andrew Norris & Associates Today
You don't have to take our word for it. We have a long history of providing outstanding window treatments to our customers. Our gallery speaks volumes. Choosing Andrew Norris & Associates for your custom shades means you partner with a dedicated team that is committed to your happiness. We work hard on your behalf – from the initial consultation to the installation process. Contact us today to learn more about what we have to offer.
We Never Settle for Anything Less Than Perfection